Friends of the Spoil Islands
Board of Directors.
John Bacon
President
Originally from Vermont, John Bacon studied Recreation Impact Management. Helped to build both ski and hiking trails without displacing wildlife. This included endangered species maintaining animal corridor and feeding areas. Developed other areas for recreation allowing human and animal coexistence.
Spent 41 years in skiing as a pro racer, ski school director, racing director, and US coach.
Looks forward to working with FOSI to develop spoil islands making them suitable for recreational needs leaving minimal footprints.
---
S. Lee Bowden
Vice President
Over 30 years of executive hotel and resort operations and sales and marketing experience in destination resorts and hotels throughout the United States and the Caribbean.  Beginning his career in convention service at the Waldorf Astoria in New York City, Mr. Bowden progressed rapidly into sales and marketing and operations.
Mr. Bowden has a wide background in sales and marketing, golf, spa, and the development of unique amenities such as falconry, shooting, and off-road driving.  His strength is in repositioning properties into the luxury markets, team building, and overall creativity.  Additionally, Mr. Bowden has led many construction and design teams in building, rebuilding, and rebranding resorts while improving profitability.
Mr. Bowden has consistently exceeded guest expectations measures, improved overall guest satisfaction while maintaining and cultivating relationships with owners, management companies, and the communities in which he was located.
---
Sean Kashawlic
Secretary
Recently retired educator and administrator with over thirty years in Public Education preceded by thirteen years of Technology experience in a multi-national computer firm. Teaching experience at the Corporate, University, High School, Middle School, and Community Ed levels. Experienced in online learning, and participated in the establishment of the first totally on-line Cyber High School in the State of Michigan.
Sean has an extensive background in education and a focus on community collaboration has led to a number of volunteer opportunities and community involvement activities. Respected as a credible voice in decision making, strategic partnering, and establishing governance boundaries. Holds graduate degrees in Mathematics, Economics, and Educational Technology. Dedicated to the FOSI mission of preserving and improving the environmental quality of our Indian River Lagoon Aquatic Preserve SPOIL Islands through education.
---

Joe Taglione
Treasurer
A proud US Army Veteran who moved down from upstate NY over six years ago with his family.
He is an avid outdoorsman who enjoys hunting, fishing, boating, and golfing. He is employed by the Department of Veterans Affairs as the Director, Enterprise Cyber Security Team, and is President of his own company, T6 Solution Delivery, Inc.
Respected as a fearless leader who brings strong attributes such as: effective decision making, project management, strategic planning and contracting expertise for more than 35 years. Holds degrees in Electrical Engineering Technology and a Masters Certificate in Information Technology Project Management from George Washington University.
Committed to working with FOSI and its mission to the preservation, restoration, and enhancement of the Indian River Lagoon Aquatic Preserve spoil islands and educating others about the importance of the spoil islands as valuable educational, recreational, and conservation resources.
---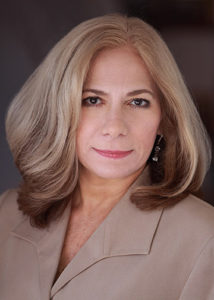 Connie Dominianni
Board Member
A Health Care Professional in hospital pharmacy & clinical & commercial areas of the pharmaceutical industry. Previous roles include:
Radius: Head of Commercial Program Management
AstraZeneca: Executive Director Patient Strategy ◦ Ex Dir US & Global Marketing Procurement ◦ Exec Dir & Commercial Support Services ◦ Director of Commercial support Services ◦ Product Director Infection Franchise ◦ Exec Dir Patient & Professional Call Center ◦ Regional Director Northwest Region
• Senior Management Hospital Pharmacies -NYC • Register Pharmacist in states of FL, NJ, NY &PA
• Board Member Impact 100 Vero Beach, FL and Friends of Spoil Island • Co-Author Viva's Healthy Dining Guide
• MBA in Finance
---
Douglas Mott
Board Member
The founder and CEO of MetaParse, a software development company that builds custom data systems for educational entities throughout the country.
Throughout his twenty-year career, he helped establish Michigan's first online cyber high school as the system administrator as well as the sole developer of the programs learning management system. He was a founding partner of what became a non-profit organization that provided an online learning platform to districts and charter schools across Michigan as the Director of Technology and lead developer of the student reporting system used. He also worked for the Education Achievement Authority of Michigan, under Governor Snyder's office where he worked as the lead systems analyst in the department of Data and Accountability.
Mr. Mott is excited to be working with FOSI and dedicated to helping bring awareness to the Spoil Islands and the Indian River Lagoon Aquatic Preserve.
---
Anne Levenson
Board Member
I fell in love with Indian River County years ago when I drove older "snowbird" relatives here.  After a few trips, I made it my mission to "migrate" south to Vero Beach and  I have made it my permanent home!
I joined the Vero Beach Yacht Club which has broadened my enjoyment of Indian River county,  provided the opportunity to make many great friends, and exposed me to the beauty of the Spoil Islands!
After helping to clean our adopted Island, Spoil Island #25, I gained a new interest- preserving our Spoil Islands and expanding the opportunities for their use by our citizens.  I decided to join the Board of Friends of Spoil Islands (FOSI).
I attended Cumberland County College, NJ, and received an AA in  Business from Pierce College, PA, and graduated MagnaCum Laude, Phi Theta Kappa Honor Society, and American Institute of Banking.
I have many years of experience working in the office of the president of a financial institution managing representatives, providing problem-solving, and creating training programs.
I also was employed in sales of industrial fabrics, retail credit approval, and I managed an auto leasing department.
I was an elected council member in Deer Lake, PA, President of the Greater Reading, PA Welcome Wagon Organization, and appointed to form a new school PTA in NJ.
In addition to the Board of Directors of FOSI, I serve as Treasurer of the Shipmates at the Vero Beach Yacht Club and I am a volunteer at the Visiting Nurse Association Thrift Shop (Funds go toward supporting the local Hospice.)  I am also a member of the Vero Beach Museum of Art and Riverside Theater.